BBC Good Food Middle East – June 2019-P2P
This article has been published at RLSLOG.net - visit our site for full content.
BBC Good Food Middle East is a must-have for everyone who loves cooking and eating. It's full of mouth-watering ideas for quick everyday dishes, inspirational entertaining and any recipes you've ever dreamt of – all devised to save you time and effort. Food news, chef interviews, what's new in the shops, gadgets, tips, giveaways and competitions – you'll find it all in BBC Good Food Middle East. Elegantly designed, the magazine is full of beautiful photography and engaging features that showcase the best culinary experiences this region has to offer.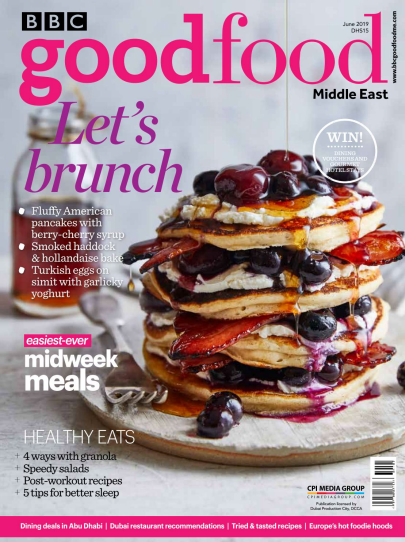 BBC Good Food Middle East – June 2019-P2P
English | 84 Pages | PDF | 22 MB
NITROFLARE – RAPIDGATOR – NTi 
more at RLSLOG.net
Related News: