Fine Woodworking – September-October 2018-P2P
This article has been published at RLSLOG.net - visit our site for full content.
Fine Woodworking Magazine is a great resource for woodworkers of all levels. This magazine is packed with step-by-step instructions and real-world information on constructing fascinating projects. From small woodworking projects to significant tasks, expect the most up-to-date and seasoned advice from professionals currently working in the field.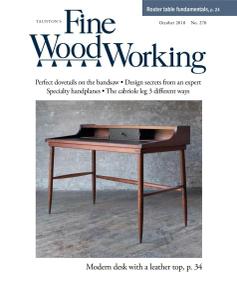 Fine Woodworking – September-October 2018-P2P
English | 88 pages | PDF | 25 MB
DOWNLOAD: DOUPLOADS – SUPRAFILES
more at RLSLOG.net
Related News: