Planet Sunshine World Clock +
Planet Sunshine World Clock + v1.23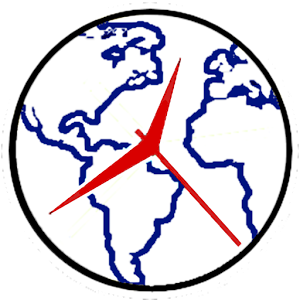 Beschreibung:
Just another world clock widget? Well, not on this page!
Here is a world clock widget with really useful and good looking features:
✔ Supports practically unlimited number of clock widgets, each with its separate settings
✔ An extensive list of cities worldwide (all cities in the world with population >200,000 and a bit more on top)
✔ Exact sunrise/sunset times, specific for each widget's city location
✔ Smoothly changing colours during actual dawn and dusk periods at each widget's city location, mimicking the sky colours
✔ Highly customisable looks, free of tasteless gimicks, capable of appearing elegant and simple
✔ Furnished with a number of predefined appearance themes, and with plenty of space for user defined themes
✔ Easy on the battery
We live in a globalised world for a long while already. We have company offices and business partners in other countries and locations. Our friends and families are living or travelling faraway from us, often to different continents.
Wouldn't it be about time to finally have an elegantly looking set of clocks at your desktop, on your office VOIP phone, tablet or TV, that show the time at places of your life's interest and that change their colours with the sun at the location of each clock? And how about not having just 2 or 4 but practically an unlimited number of clocks, of any size you like, to cover all places where you have someone you need or you care about? And how about an unobtrusive normal analog clock instead of 1980s style LED-like displays? And it would be nice if it also does not tax its features on your battery budget?
You will find all of that in this app.
==================
Useful information:
==================
☆ Note that this app is a widget, and once you install it you must place a widget on your screen for it to work.
☆ Appearance of each clock is separate and highly customisable so you can change the types of hands, of hour marks and numerals, colours of everything and the way the daylight is tracked. All of it can be memorised as named themes.
☆ Widgets have a seconds hand which can be enabled, however its performance may vary a lot among devices since Android does not support precisely timed execution of code, giving instead priority to power management. If seconds skip a lot, note that it is not an application problem. Since this is known in advance, by default seconds hand will be switched off if performing poorly for a few minutes. You can disable this feature if you want to. Seconds hand is off by default. But try it for yourself, maybe it's not that bad at all, especially for stationary systems!
☆ You have full freedom to customise clock settings as you see fit. This includes also setting combinations that are poorly visible against each other or against the background, or just downright ugly. App will not prevent you from making poor colour choices, because - hey, fashion changes quickly and freedom is always the right thing for an intelligent user! We don't judge your taste (not in front of you).
Please contact me with any suggestions and if you notice any problems. I loved working on this app and I will be happy to improve it further.
Version: 1.23
Größe: 1 MB
Format: APK nach entpacken
Hoster: uploaded / share-online
http://share-links.biz/_wblh1ao48lrc...World_Clock_v1.

http://share-links.biz/_1ylh1aoon6l/...World_Clock_v1.
Related News:
Views: 45 .
MangoMongo
0
Author