[Sonstiges] Chillout Music for Cafes (2016)
Chillout Music for Cafes (2016)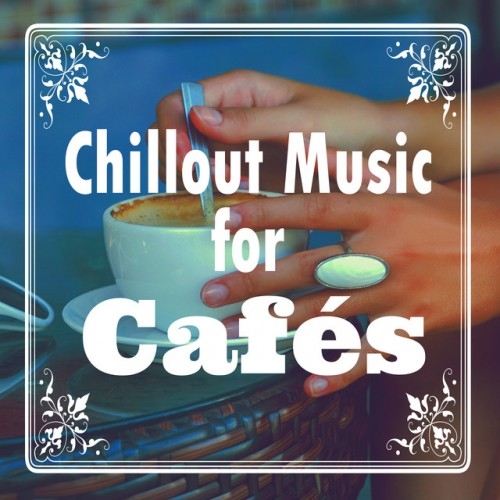 Downtempo, Chillout, Lounge | Commercial Underground
320 kbps | MP3 | unmixed | 2016 | 04:24:18 | 611,58 MB
Tracklist:
Zitat:
01. Seefeld Avec Mady – Ride On
02. Ria – Into the Light – Unplugged Live Radio Edit
03. Eddy Chrome – In Love – Double Deep Chillhouse Edit
04. Hotel Stereo – Believe – Lounge Radio Edit
05. Mv Mars – Playa D'en Bossa – Sunset Lounge Mix
06. Paradise Airlines – Nassau Beach – Paradise Chillout Mix
07. Silk Grooves – Las Vegas Affairs – Casino Lounge Mix
08. Junior Crew – Move with You – Cafe del Sol Mix
09. Sergio Banana – Come Together – BBQ Session Version
10. King Loui – Fashion Show – Aftershow Party Mix
11. Mykel Mars – Good Time – Chillout Deluxe Mix
12. More Flowers – Capetown Sunset – Beach Lounge Mix
13. Costa da Liberdade – Amor И Emoзгo – Chilled Lounge Mix
14. Angelina Copa – Eu Quero Jogar – Bossa Nova Mix
15. Streets of Brazil – O Groove Que Faz Dancar – Big City Beats Mix
16. His Name is Frank – Lonely Beach
17. Miss Caramelle – Behind the Horizon – Cafe del Luna Mix
18. Paul Murs – Sun Goes Down
19. Jupiter Jack – Blank Space
20. Sam Swift – The Heart Wants What It Wants
21. we:us – For the Night – Berlin Lounge Mix
22. Pusteblume – Cold as Ice – Beautiful Chillout Mix
23. Hot & Chilled – Follow the Sun – Terrace Mix
24. Spiritual Soul – Green Coffee – Ethereal Mix
25. Rosita – Back to Black
26. Maurizio Piacente – You and Me
27. Sam Swift – Wonderful World
28. Digital Orchestra Berlin – Into the Desert – Cafe Marrakesh Mix
29. Mahlмa – Scent of You
30. Eddy Chrome – Cloud Sculptures – Tropical House Mix
31. California Sun – Follow Me – Chillhouse Edit
32. Blue Wave – Diving Delights
33. Jjos – Let It Go – Chill Mix
34. Angels & Rebels – Cloudless – Sunshine Lounge Mix
35. Aqua Mundi – Simple ou double
36. Cats Love Dogs – Sunpearls – Paradise Lounge
37. Daniele Nacci – Into the Night
38. Skaei – Have It All – Radio Edit
39. Pischinger & Dermota – Can't Breathe – Radio Edit
40. Microwave Monkeys – The Rain – Vocal Radio Mix
41. Michael Ruland – Spectre – Radio Edit
42. Soda Lounge – The Love We Share – Beatless Chillout Mix
43. Digital Orchestra Berlin – The Awakening
44. Jonathan Kygoo – Abadoned Passion
45. Magaluu – Sounds of Earth
46. Heinz Simmer – One Heart
47. New Electronic Symphony – Water
48. Maurizio Piacente – Traces
49. Tom Hold – Journey
50. Xavier Baptist – The Early Bird
51. Mari Billa – Kids of the Moon
52. His Name is Frank – Clouds
53. Skendo – Romantic Beach Dinner
54. Jupiter Jack – Ghosttown
55. Mano Meter – Polyphobia – Nikolas Noam Remix
56. Gjc – On the Floor – Chill Version
Uploaded-Rockfile
http://uploaded.net/file/2c8u6msh
http://rockfile.eu/pwt1rqkyzi03.html
Related News:
Views: 60 .
MangoMongo
0
Author