Windows 10 Pro - Enterprise Insider Preview Build 10130
Windows.10.Pro-Enterprise.Insider.Preview.Build.10130.En-US.x86.x64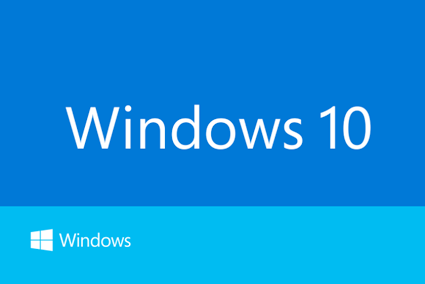 Das vertraute Windows – nur besser
Windows 10 fühlt sich vertraut an. Sie können von Anfang an durchstarten. Das Menü "Start" ist zurück – mit ausreichend Platz zum Anheften bevorzugter Apps. Dank der einfachen Navigation finden Sie sich sofort und ohne großen Zeitaufwand zurecht.
RELEASE INFO
Spoiler (Click to View)
Windows 10 Pro-Enterprise
Insider Preview Build 10130 En-US x86 x64
Infomation
Name ISO: en_windows_10_pro_10130_x86_dvd.iso
Size: 2.69GB
Mode: Bootable
Name ISO: en_windows_10_pro_10130_x64_dvd.iso
Size: 3.64GB
Mode: Bootable
Name ISO: en_windows_10_enterprise_10130_x86_dvd.iso
Size: 2.53GB
Mode: Bootable
Name ISO: en_windows_10_enterprise_10130_x64_dvd.iso
Size: 3.47GB
Mode: Bootable
note
This is decrypt from .ESD TO .ISO
Sprachpaket installieren:
-Stelle das Sprachpaket als ISO per bereit
-wenn Win 10 fertig installiert ist
-gebe bei Run (Win + R) einfach lpksetup ein
-such dort im Languagepack nach DE -DE und dort die lp-Datei wählen
-installieren und Neustart
-Sprache dann auswählen, fertig
Serial keys inside
Mount
Install
Run
Serial key......: ja
Genres..........: Betriebssystem
Languages.......: Deutsch | Multi
Format..........: ISO/
Platform........: Windows x86/x64
Gesamtgrösse ca.: 12330 MB
RAR-Dateien.....: 125
Passwort........: wird nicht benötigt
ALLE RAR DATEIEN UNTEREINANDER KOMPATIBEL!
DOWNLOAD HOSTER:



uploaded
Spoiler (Click to View)
download via uploaded.net


Share-Online
Spoiler (Click to View)
download via share-online.biz
Related News: