Legends of Tomorrow 3 Year Anniversary Preparation Thread #1
Legends of Tomorrow 3 Year
Anniversary Preparation Thread
January 15, 2019 will be here before you know it and with the BUSY holiday season
we're giving everyone a little over a MONTH to contribute to our 3 Year Anniversary celebration
Here is what we need:
*Celebration Icons
*Celebration Banners
*Fun and Exciting LoT GIFs
*AND Especially Testimonies. Testimonials can be as long or short as you want them to be.
~ Say why you have enjoyed posting on the board
through the years,
~what you love about the show,
~your favorite character, etc!
Have Fun with it!
PM Make Them Laugh with all of your Contributions.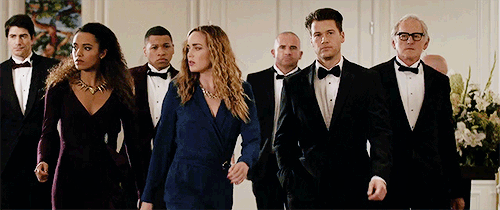 If you are Interested in Having a Special Title on January 15, 2019 ...Let us Know what you want your title to say HERE on this Thread. You have a limit of 24 characters/ spaces combined and should be Legends of Tomorrow related. Sign Up for Titles are Due January 11, 2019.
If you have any Questions Ask them Here and they will be ADDRESSED
Related News: