Nathan Fillion/Rick Castle #40 - "Guess who has two thumbs and a date with a prostitute? This guy!"
Welcome to the 40th Nathan/Castle Appreciation Thread
Supporters
1. Ms. Evil Regalღ
2. Soleya
3. BoneLady
4. ~Lisa~
5. CrashandBurn9
6. hlgreenie
7. aguadosor
8. hann
9. MelBelle2
10. White Witch
11. MaddisonLove
12. SaraSidleStokes
13. Jamie Choate
14. Melanie Garcia
15. ..Mysha..
16. Blue_Nintsu
17. Pasadora
18. Nymph Marty
19. Kai_Abercrombie
20. MaddisonLove
21. Titch22
22. lisagslack14
23. SaraHoo!
24. only dreaming
25. ღmaybe this
26. caliles213
27. dreamywriter19
28. fozzy81#
29. witch123
30. southrnbygrace
31. Queen of Babble
32. Fleur!
33. meen
34. Talula78
35. Sara Caffrey
36. alyssandra
37. Willow Fabian
38. Jenny's Dimple
39. Lorelai82
40. smeagolkitten
41. TV fan xx
42. Giana
43. Karma Police
44. maroulucky
45. Libra
46. Josie2288
47. pariya_gn
48. theDane1988
49. Nilicat
50. JMRamos
51. snatches of sunshine
52. Ankatje
53. ina_am
54. nilo2207
55. Pomc
56. green eyes sparkle
57. baelfire24
58. DiamondGirl5
59. Wine Colored Roses
60. fragileღheart
61. Pattinson's Pitbull
62. fieryjaybird
63. hfce
64. **Anja**
65. NY Taylor
66. ~jo♥jo~
67. Sandy0401
68. witch with claws
Icons


Source--> stargatesg1971

Source-->Nikki

Source--> justlook
Animation of the Moment
Nathan Quotes
"I love what I do. And why not be nice? I mean, I've seen people who work and they're apparently not enjoying it, and they're making sure everybody knows it. And I just say to myself, 'Where would you rather be?' Because I know where I would be if it weren't for this job: I'd be freezing my ass off in Canada. I've got a fantastic life. I enjoy what I do for a living. I see the blessings; I'm not blind."
"It was my favorite job ever. What wasn't great about it? I got to wear a low-slung holster. I got to ride horses. I got to have a spaceship. I got to act mean and curmudgeonly. [Creator Joss Whedon] is really good at kicking characters in the nuts so the other characters would have laughs at my expense and that was great too."
"I have a list of people I want to see on Castle," he explained. "Here we go. People to have on Castle: Kevin Sorbo, Sarah Paulson, Lyndsy Fonseca, James Marsters, Bo Derek, William Shat, Kyle MacLachlan - he's on my list - Michael Hitchcock, James Denton, Mircea Monroe, Alexis Denisof, Alan Tudyk, Ron Glass, I have the whole cast of Firefly here, Dylan Baker, Jaclyn Smith." He added: "These are just some of the people. The list grows longer all the time."
""Same as every other man out there. They are old, got holes, and worn through to the point of transparency. I occasionally buy new ones but I never throw any away. If a man says he throws out his underwear, he is lying. It's as simple as that. They don't get trashed, they just sometimes fall off or ignite."
"I broke the cardinal rule of don't fall in love with what you're doing, because the rug can get yanked out from underneath you, and when it did, I was heartbroken."
"The truth is I'm a dork. I collected comics. I still love cartoons. I'd rather be at home on a Friday night than out at some club… My sense of humor is that of a geek. My likes and dislikes are that of a geek. I've memorized every crappy sci-fi movie there is, but still haven't seen Schindler's List."
"A good friend of mine taught me this. They're called the three faces of the soap take. The first one is, 'Did I leave the stove on?' The second, 'I did leave the stove on.' Third, 'No, I turned the stove off.' It doesn't matter what scene you're doing. It works for every scene."
Castle Quotes
"I'd be happy to let you spank me."
"For reasons too disturbing to mention, I find that hot."
"100 year old bullet can only mean one thing. Time traveling killer."
"Guess who has two thumbs and a date with a prostitute? This guy!"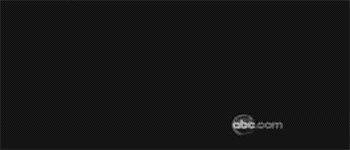 Future Titles
Related News: