Jack and Rose (Titanic) #8: "You have a gift Jack, you do. You see people." "I see you." "And?" "You wouldn't have jumped."
Welcome to the 8th Titanic's
Jack & Rose
Appreciation Thread!


Jack: Where to, Miss?
Rose: To the stars.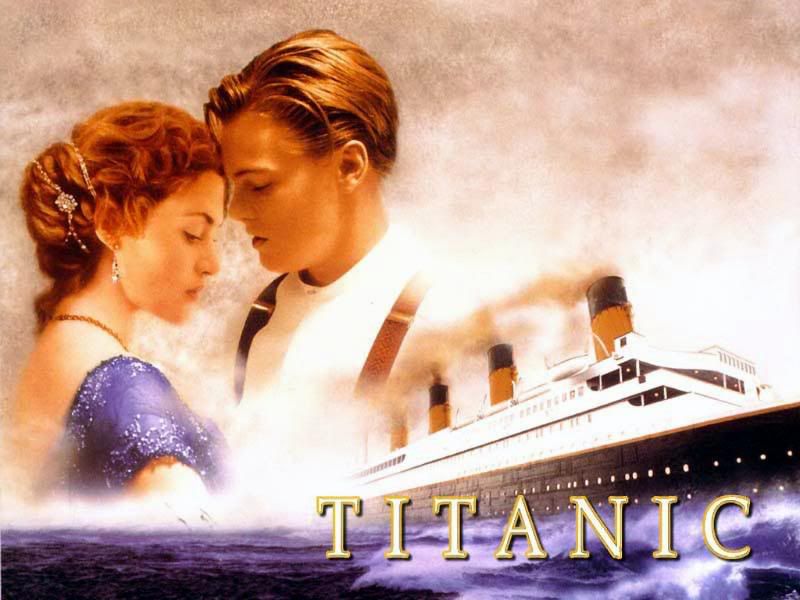 Jack: No, let me try and get this out. You're ama- I'm not an idiot, I know how the world works. I've got ten bucks in my pocket, I have no-nothing to offer you and I know that. I understand. But I'm too involved now. You jump, I jump remember? I can't turn away without knowing you'll be all right... That's all I want.
Rose: Well, I'm fine... I'll be fine... really.
Jack: Really? I don't think so. They've got you trapped, Rose. And you're gonna die if you don't break free. Maybe not right away because you're strong but... sooner or later that fire that I love about you, Rose... that fire's gonna burn out...
Rose: It's not up to you to save me, Jack.
Jack: You're right... only you can do that.
*Jack and Rose Shippers*
Cotton Candy
Joypiter
Kelly mv
behrlover18
angelface211
QueenBitch
Emily
True Daisy lover
Marilyn_19032002
Suzan83
SpySyd
Moonlight~Pixie
ZAHIRA
cbmcgee15
AutumnColors
Dreamer who loves candy
bea~lloydy19
cartiergurl01
provocative
Starfield_Scribe
Emelie
Cereal Killer
Buttermilk_Moon
sanna_o75
LooBitteTundiLoo
MusicofNight07
Niblet
Scheming Star
SexyBrucas
nililah
_xGemmax_
LaylaRose
Freckles87
B.Chambers
suddenly
Jennateluvr87
*PassionateJ*
lisegurl
~AIR~
Kyls
HaylijahღEndgame
karevluvsstevens85
TygerTyger711
~-Sarah-~
PaperGirl
Jainadawn86
noelle
tatibsblp
Whitney86
lovejonathanjackson
Pan
standingintherain
CosmicLove
DollyJfan4life
Dean&Jo4ever
Sugarcandy
Adie010
RNaley
ElenaBelle
Stay Strongღ
Arawen
baelfire24
HeartOfTheOcean1912
*OldHollywoodStarlet*
eternal◘fate
Laurababora
LostShadow
professional_fangirl
sourburst
cherrypie12345
always protect you
*Reasons Why We Love Them*
Because he knew how the world worked, but he wasn't giving up on her
Because he was too invovled now
Because if she jumped, so would he.
Because he took her to a real party.
Because she was the most amazing, astounding girl... woman he'd ever met.
Because he could see past her facade and into her heart
Because he loved the fire in her
Because he made her want to live
Because he saved her in every way a woman could be saved
Because now, he only exists in her memories
Because they reunited in the end
Because she would never let go
Because all he ever wanted for her was to be happy
Because she took his last name
Because she had never told anyone about him, not even her husband before
Because he made her live her life to the fullest
Because she did all the things they said they'd do together.
Because her heart had wings but it never forgot its roots.
Because winning that ticket was the best thing that had ever happened to him because there he met her
Because she figured out he didn't steal the necklace on her own
Because he'd take her to the stars if he could
Because she thought his art was amazing
Because he learned her how to spit like a man
Because his gift was to see people, and he could see her
Because when the ship docked, she'd leave with him
Because money didn't matter when it came to Jack
Because he made her fly
Because she changed her mind
Because he'd give her the world if she asked to
Because she seemed more like an indoors kind of girl
Because she knew what ice fishing was
Because she was shipped to the wrong dress
Because she'd wish for something she could never have (Jack)
Because she got what she thought she could never have
Because she had a really nice time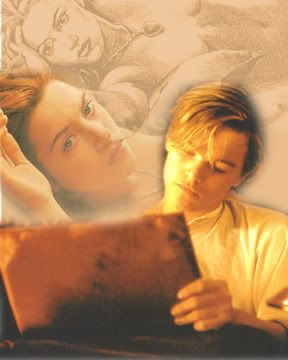 [Rose shows Jack the diamond]
Rose: Jack, I want you to draw me like one of your French girls. Wearing this...
Jack: All right.
Rose: Wearing "only" this.
Rose: You have a gift Jack, you do. You see people.
Jack: I see you.
Rose: And?
Jack: You wouldn't have jumped.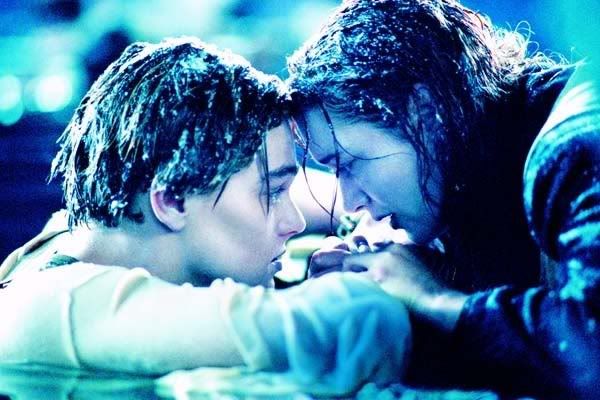 Rose: I love you, Jack.
Jack: Don't you do that, don't say your good-byes.
Rose: I'm so cold.
Jack: Listen, Rose. You're gonna get out of here, you're gonna go on and make lots of babies, and you're gonna watch them grow. You're gonna die an old... an old lady warm in her bed, but not here, not this night. Not like this, do you understand me?
Rose: I can't feel my body.
Jack: Winning that ticket, Rose, was the best thing that ever happened to me... it brought me to you. And I'm thankful for that, Rose. I'm thankful. You must do me this honor, Rose. Promise me you'll survive. That you won't give up, no matter what happens, no matter how hopeless. Promise me now, Rose, and never let go of that promise.
Rose: I promise.
Jack: Never let go.
Rose: I'll never let go. I'll never let go, Jack.

Credit- Leobession

Credit - Imasleepwalker
Related News: